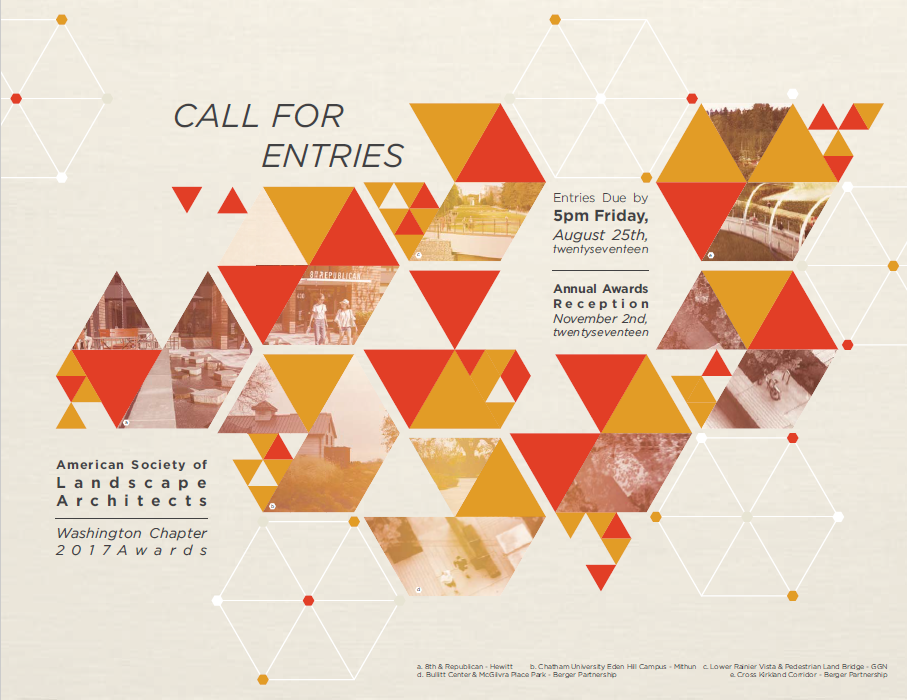 2017 WASLA Professional Awards - Call for Entries
We are now accepting entries for the 2017 WASLA Professional Awards! Our categories have changed slightly from last year, but the submissions process has remained simple and similar to the ASLA National process. The submission period ends at 5pm on Friday, August 25th, so don't delay in compiling your entry! We are looking forward to another evening celebrating the meaningful, hard work of Washington's professionals, this year at the Olympic Sculpture Park's Paccar Pavilion!
Read more about the categories and submissions process, and register your project today!